I have been wanting to change my blog name for a while now, and when I started blogging I wasn't sure what to call it, so I just wrote 'Char_Beyy' as it was one of my nick names. However over the past year, I have got quite sick of seeing it and didn't think it suited my blog. So a couple of months ago I started to come up with some ideas of new names for my blog.
This is when my brain started to hurt! The more I thought of them, the worse the ideas got. I did however come up with up with at least 15 umm more like 8 half decent ideas. Now the hard part. DUN DUN DUN!


Choosing the final one and putting a design to it. It took a while for this to happen, and im really appreciative to all those who helped and had to put up with my ramblings.
Finally my new blog and design was put together.
As you can see by the new design my blog is now called 'LittleMissC' but when I went to change the URL, it was already taken :(
However I added my middle name to end and now that's my blog link. I hope you all like my design, I wanted to keep it sweet but simple :)
I have also added my popular blog posts and follow via email links to my side bar. This will enable you to skip directly to my most popular blog posts, and also you can subscribe to my blog via email, so you with be informed when new posts are written.
Now a BIG problem, as I had to change all my links I have lost all my followers on Bloglovin!
So I would be truly grateful if you all re follow me on there, and let all your friends and other bloggers know please!
This is the link you can use to follow me on, or just click the Bloglovin icon which is on my blog sidebar.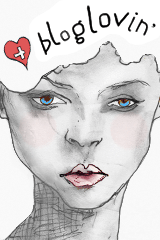 I have so many new and exiting ideas for up and coming posts, and I cant wait to share them with you all.
Thank you all for your support, I am really happy and content with my life at the moment, and its all thanks to you lovely bloggers.